Hewletts with
Handwritten Markings
Page 1 Page 2 Page 3 Page 4 Page 5
[Page 6]
Various handwritten markings have been reported on Thomas insulators, which were scratched on the underside of the disk. Perhaps they were used to indicate the operator who cut the holes, since the marks were made before the insulator was glazed. If you have marks not shown here, please send a photograph of the mark to me.
The first 8 photos below were sent to me by Wayne Allen.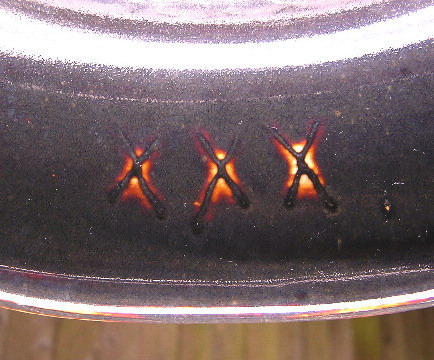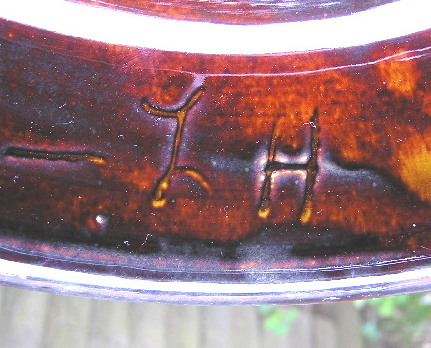 X X X L H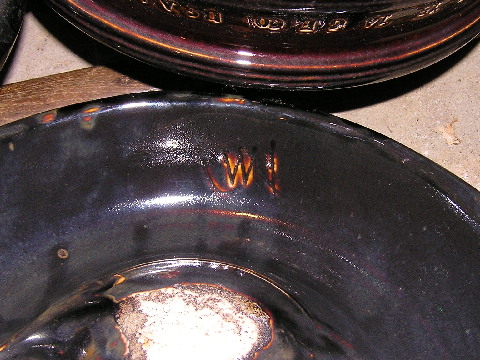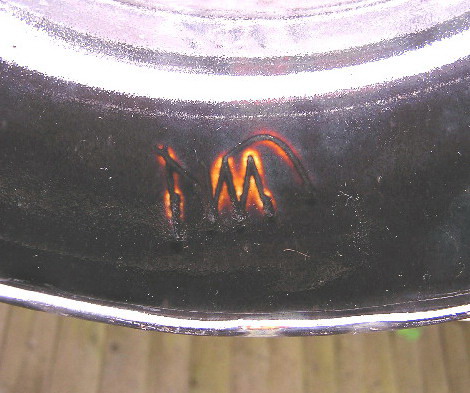 N M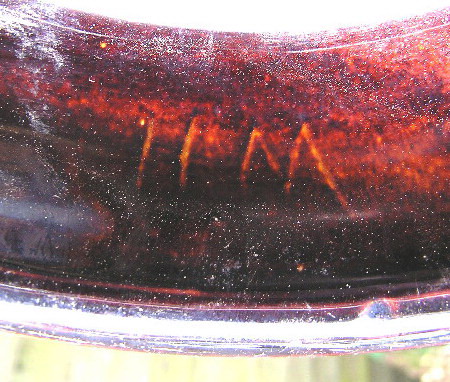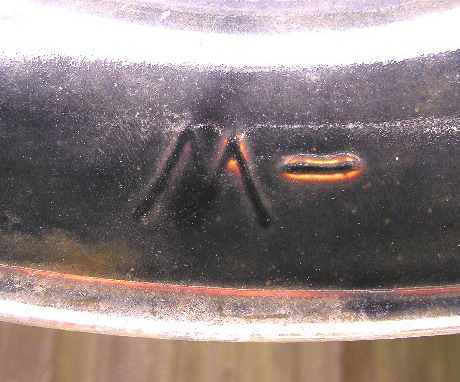 H M M -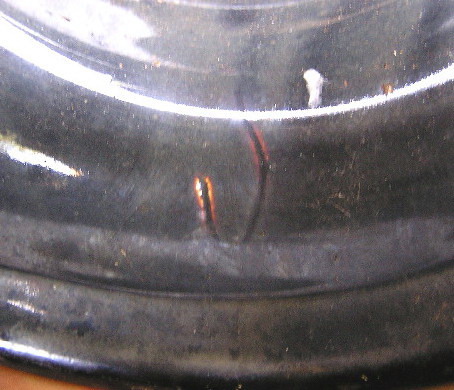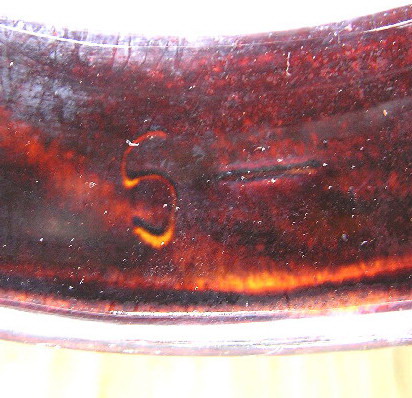 J S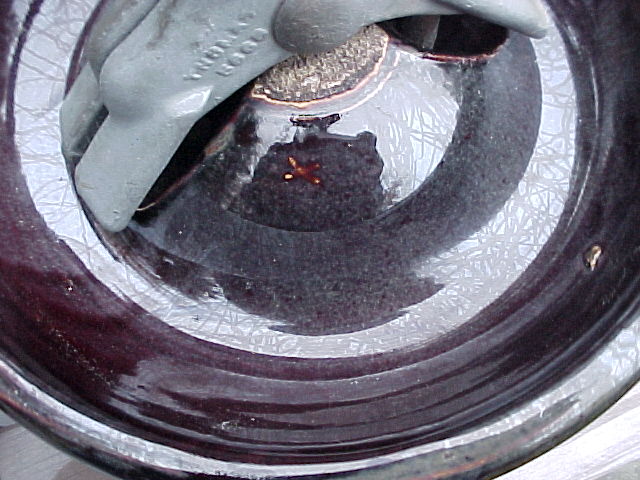 The photo of the X marking above was sent in by David Robbins.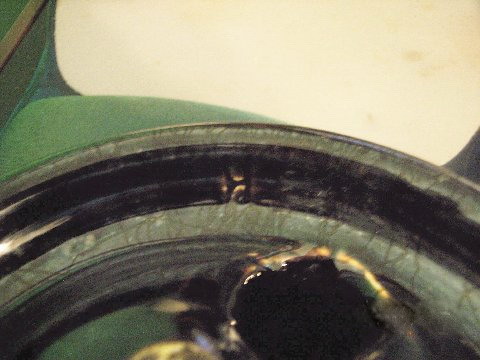 John Wilson sent this photo of an H.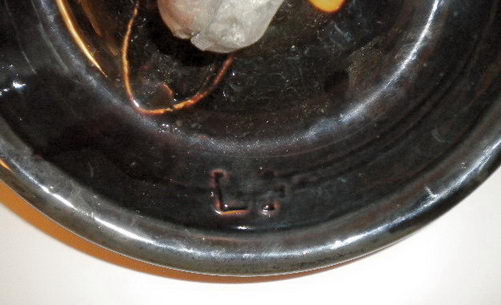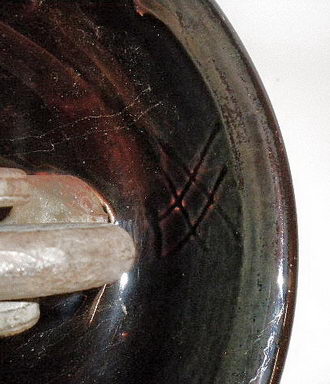 The two photos above were sent in by Melissa Patton. The one on the left is an L and plus sign. The one on the right is a scratched pound sign.
Back to Page 5