R. Thomas & Sons Co.
Page 3 of 6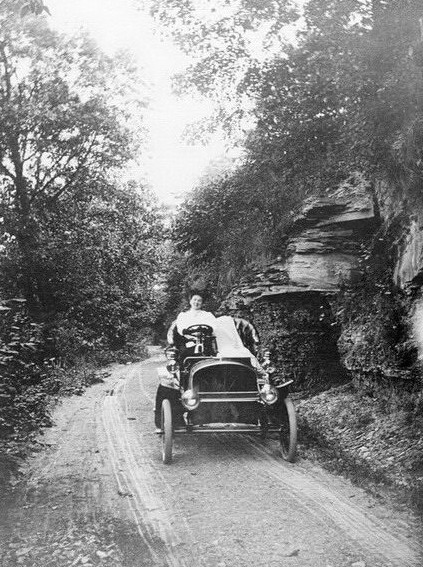 Charles R. Thomas (left), my Dad, in his 1905 Franklin. Margaret Griffith (right) of Lisbon, OH at the wheel of Charles Thomas' 1905 Franklin. She later was to become Margaret Thomas, wife of Charles R. Thomas, and my mother. I had the good fortune to have a couple of fine parents. (Charles R. Thomas, Jr.)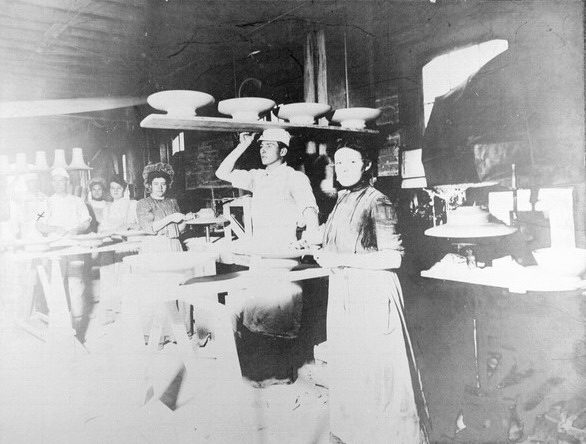 A production scene from the East Liverpool plant taken possibly in the early 1900's judging from the style of the insulators being produced.
Carrying ware on ware boards was a practice inherited from the dinnerware ceramic plants. Ware boards were generally made of white pine and approximately 1' x 4'.
It was a common practice also to carry not only ware boards full of ware but loaded saggers of ware atop one's head. The workers wore a little flat cap that stabilized the load. Some of these people became very skillful with this balancing act.
Head carrying of saggers was done primarily in carrying ware into and out of upright kilns. Continuous kilns obviated or lessened the head-carrying practices. (Charles R. Thomas, Jr.)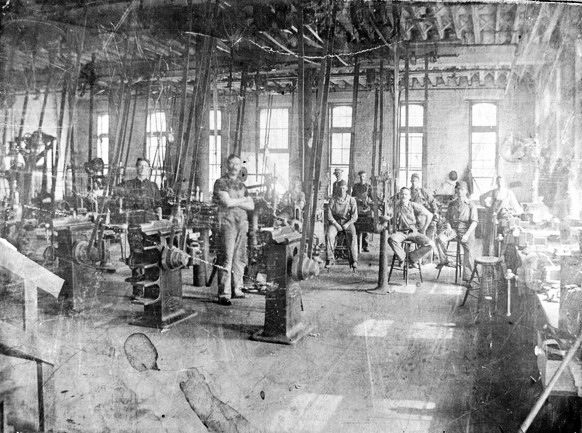 The Machine Shop at R. Thomas & Sons Co., East Liverpool plant around 1900.
The manufacturing of many different sizes and shapes of ceramic pieces required an extensive die-making facility. General plant maintenance added to the need for a machine shop.
My Dad, starting at about 14, served a seven-year die making apprenticeship. He was a fine machinist, die maker, general mechanic, electrician, and was very knowledgeable of ceramic practices at the plant. I have today in the basement of my home (formerly my Dad's home) a ¾ ton 14" x 4' lathe, driven as originally by overhead belt system. I also have a smaller floor mounted drill press. (Charles R. Thomas, Jr.)
East Liverpool Plant (Museum of Ceramics)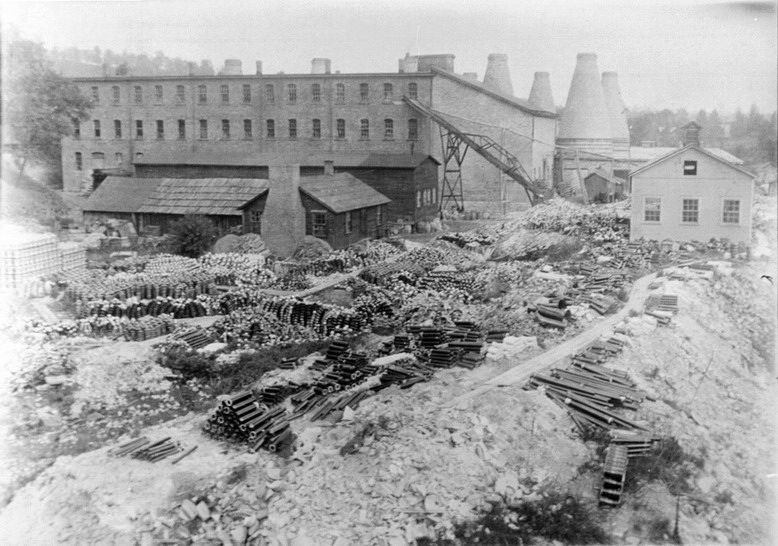 R. Thomas & Sons Co. at Lisbon, OH before 1918. (Charles R. Thomas, Jr.)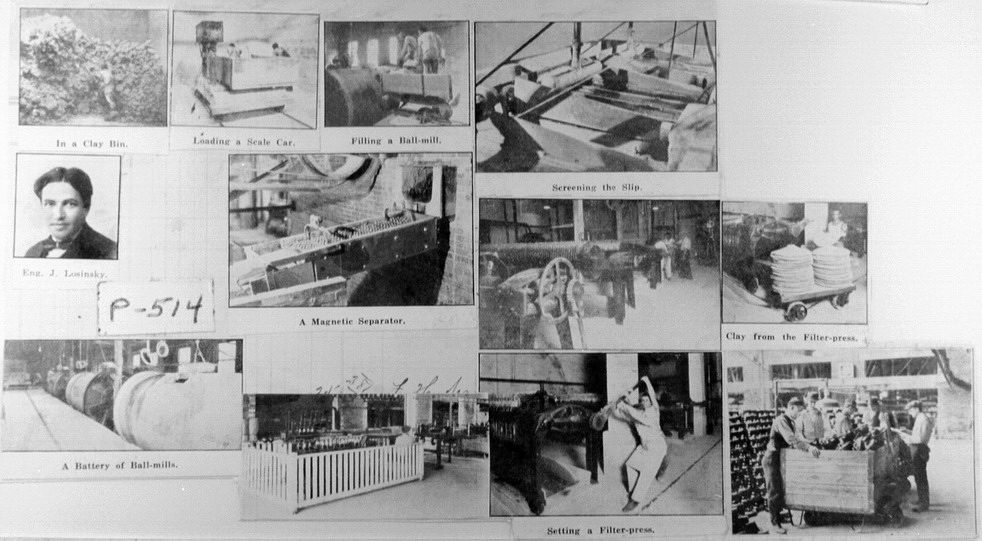 (Charles R. Thomas, Jr.)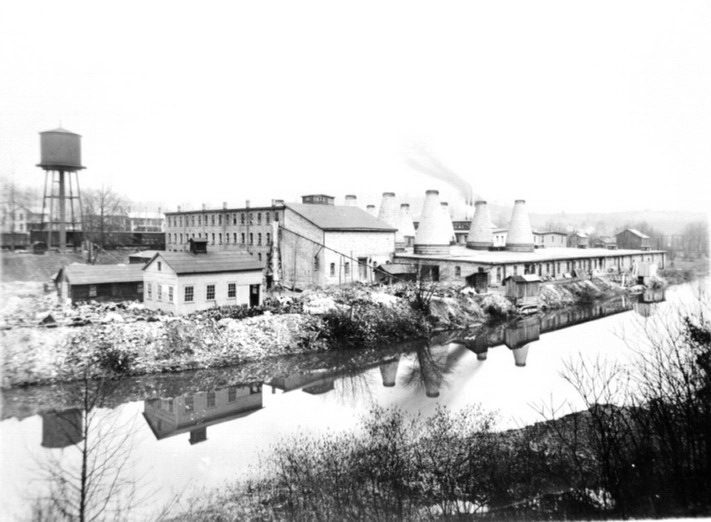 Lisbon Plant (Museum of Ceramics)