Fred Locke's Attic
Jeff Katchko and Ken Willick have been digging a site that we think could be where all the insulators in Fred Locke's attic were dumped when his house in Victor, NY was sold in 1953 to Jake Garvey. I talked to Mr. Garvey in 1993 during a research trip for my book, Fred M. Locke: A Biography. He said the attic was full of all sorts of papers from Fred Locke's insulator business and a large number of insulators. It seems Fred Locke never threw anything away that could be used to support his experimentations and patents. When Mr. Garvey and his sons cleaned out the attic, all the insulators were dumped someplace and all the papers were burned in a huge bonfire. J. Sheldon Fisher heard of the unfortunate incident and rushed to the site of the bonfire, but only managed to save a handful of letters. After nearly three years of digging at an undisclosed location, Jeff and Ken have decided to show many of the insulators and other items in 2006 at the NIA National show in Austin, TX in June and the Mid-Ohio Insulator Show in Springfield Nov. 4-5. There will be about 15-18 new U-numbers assigned. This is probably the most exciting find in the history of porcelain insulators -- and there are glass insulators, too. We knew Fred Locke was a prolific inventor and experimented with many different insulator designs and manufacturing techniques, but the "attic dig" has uncovered a vast display of just how prolific he was beyond our previous expectations.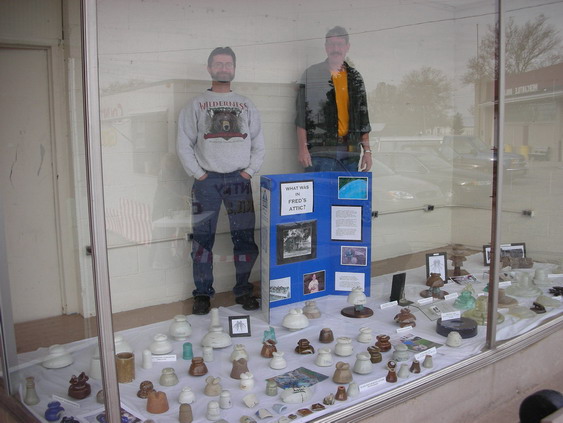 Jeff Katchko and Ken Willick with their display at the Mid-Ohio Insulator Show in Springfield.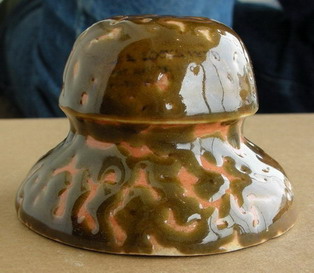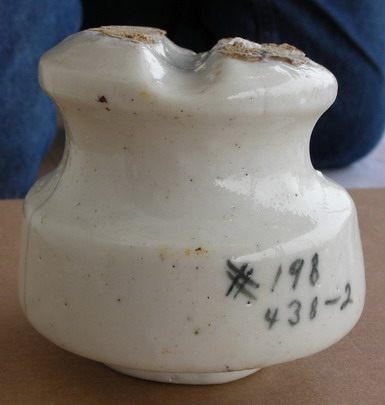 Top to U-196 (left) and U-941 (right).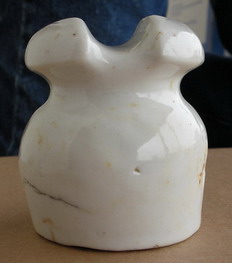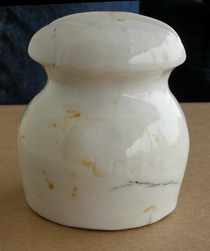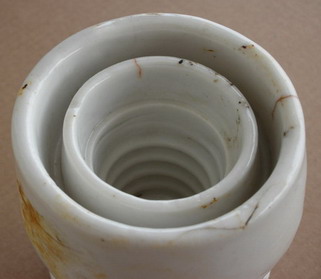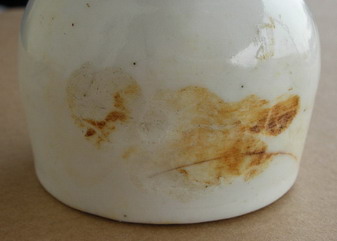 A very small cable-top style with incuse LOCKE marking. Last photo apparently shows where the Imperial marking was ground off. A new U-number will be assigned.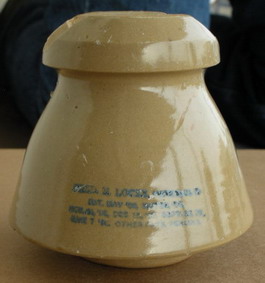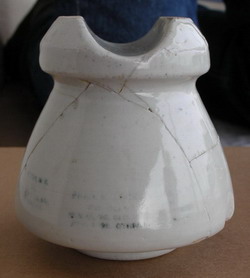 Very similar to unreported U-939A and also similar to the Locke Model. A new U-number will be assigned to these two insulators.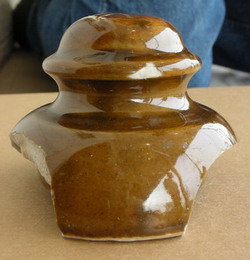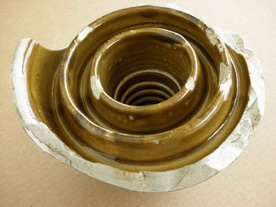 A new U-number will be assigned.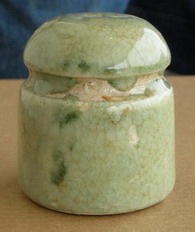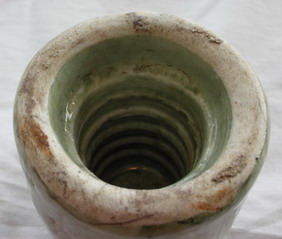 Cute little pale green pony. A new U-number will be assigned.
---