Fred Locke's Attic (page 2)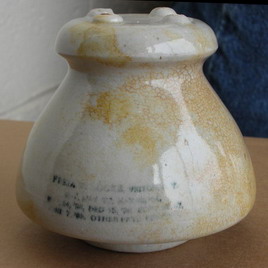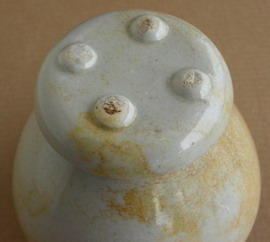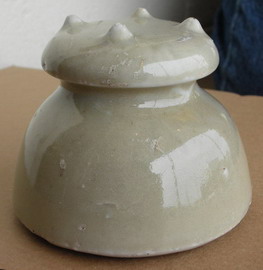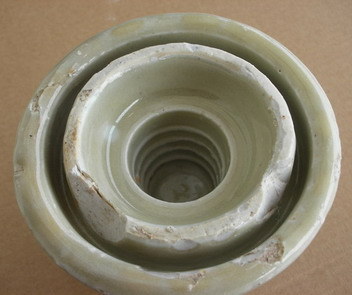 Maybe the 4 teats on top were a new type of firing rest like those used at Akron HP? The two insulators above are 2-part glazewelded and will be assigned new U-numbers.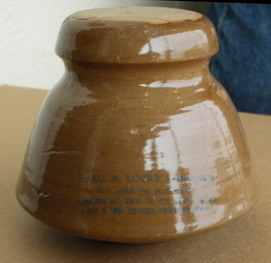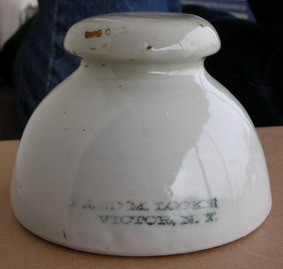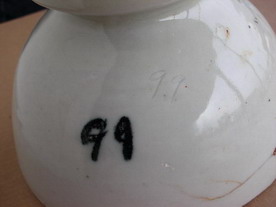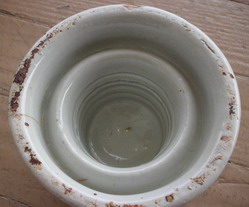 The white insulator in the three photos above was made for a porcelain or glass inner skirt as shown below. Two more candidates for new U-numbers.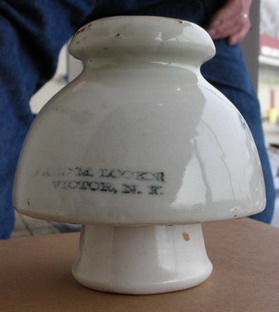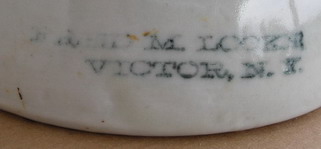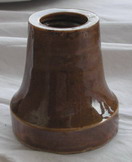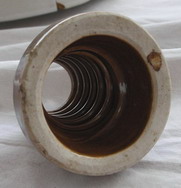 Note the unusual pin base with threaded pinhole!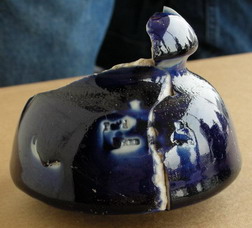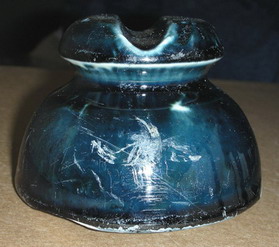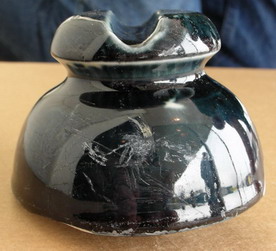 Early cobalt blue glaze??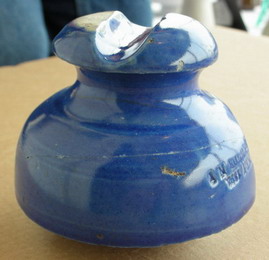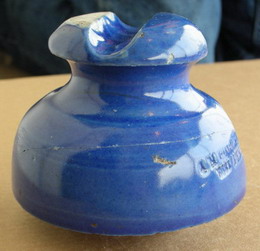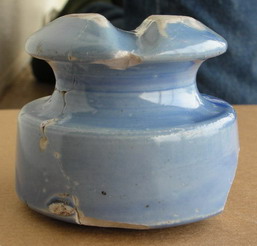 Think I prefer the lighter blue.
---