Lima Insulator Co. (page 2)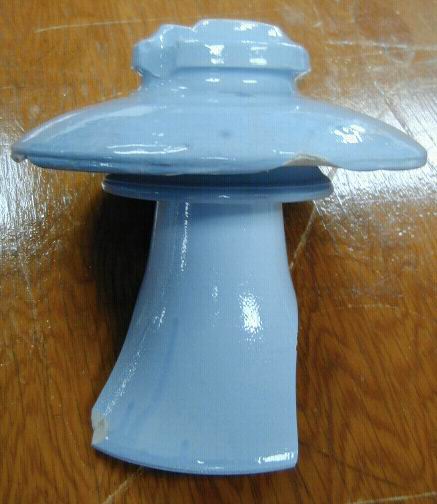 Beautiful baby blue M-2636. Actually we have determined that this one and the turquoise blue M-2636 were actually made by New Lexington.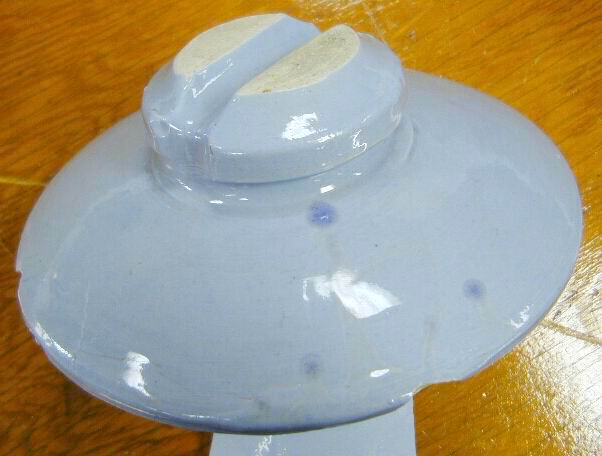 This baby blue New Lexington M-2636 was displayed by Ken Willick at the Springfield show in November 2001. He said it was found in a creek bank. There are 11 know M-2636's in a pretty turquoise glaze, but this badly damaged baby blue specimen is much prettier. Maybe someday a whole one in this color will be found. Below are a few photos of Ken's outstanding display.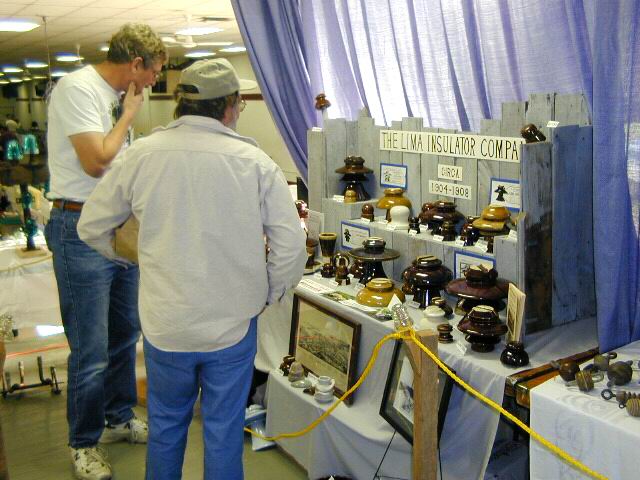 Ken Willick (left) discussing his display.