TWINANTELEAK
Radio Aerial Antenna Blue Porcelain Insulators
These little blue porcelain insulators turn up from time to time and for many years no one knew what they were used for. Then one showed up on eBay in the original box, which gave a rather full explanation. It said there was a patent pending, but I could not find the patent. Perhaps a patent was not granted.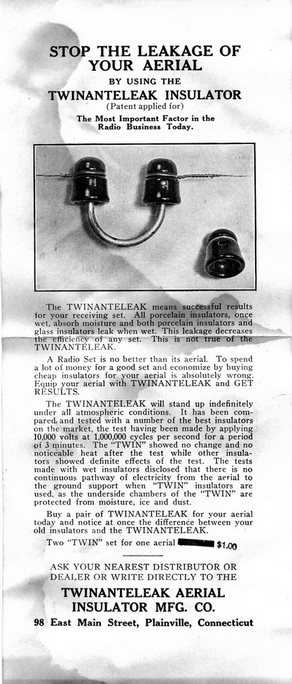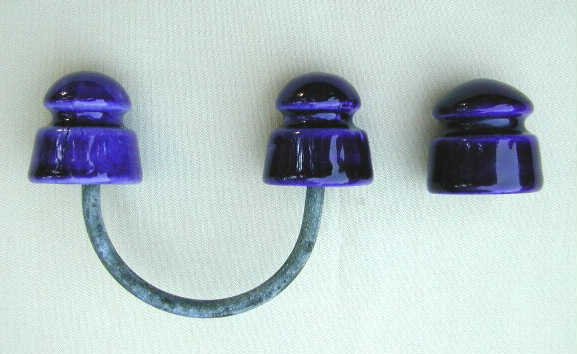 Scan of the flyer courtesy of David Robbins. Flyer has some water stains.
Here is the text from the flyer included with the box:
STOP THE LEAKAGE OF
YOUR AERIAL
BY USING THE
TWINANTELEAK INSULATOR
(Patent applied for)
The Most Important Factor in the
Radio Business Today.
The TWINANTELEAK means successful results for your receiving set. All porcelain insulators, once wet, absorb moisture and both porcelain insulators and glass insulators leak when wet. This leakage decreases the efficiency of any set. This is not true of the TWINANTELEAK.
A Radio Set is no better than its aerial. To spend a lot of money for a good set and economize by buying cheap insulators for your aerial is absolutely wrong. Equip your aerial with TWINANTELEAK and GET RESULTS.
The TWINANTELEAK will stand up indefinitely under all atmospheric conditions. It has been compared and tested with a number of the best insulators on the market, the test having been made by applying 10,000 volts at 1,000,000 cycles per second for a period of 3 minutes. The "TWIN" showed no change and no noticeable heat after the test while other insulators showed definite effects of the test. The tests made with wet insulators disclosed that there is no continuous pathway of electricity from the aerial to the ground support when "TWIN" insulators are used, as the underside chambers of the "TWIN" are protected from moisture, ice and dust.
Buy a pair of TWINANTELEAK for your aerial today and notice at once the difference between your old insulators and the TWINANTELEAK.
Two "TWIN" set for one aerial $1.00.
ASK YOUR NEAREST DISTRIBUTOR OR
DEALER OR WRITE DIRECTLY TO THE
TWINANTELEAK AERIAL
INSULATOR MFG. CO.
98 East Main Street, Plainville, Connecticut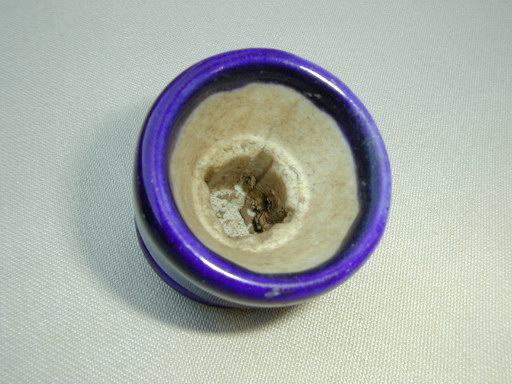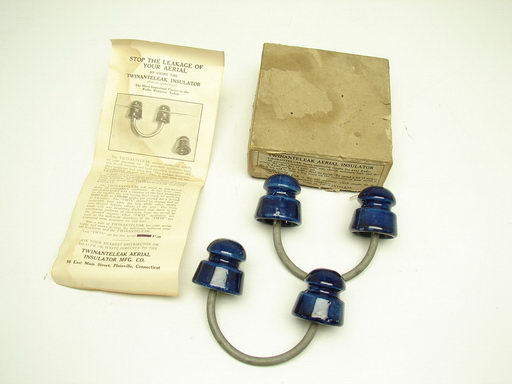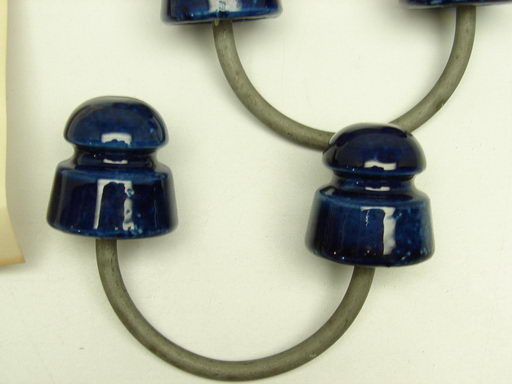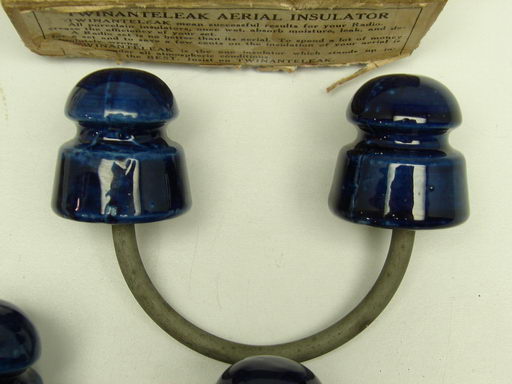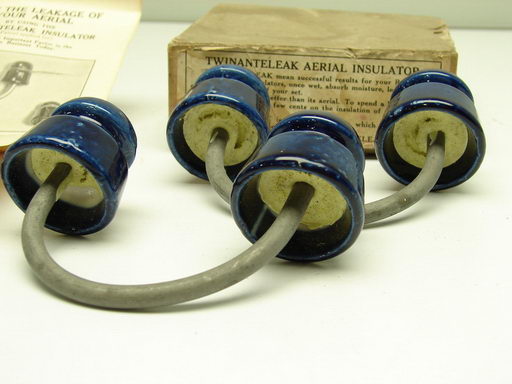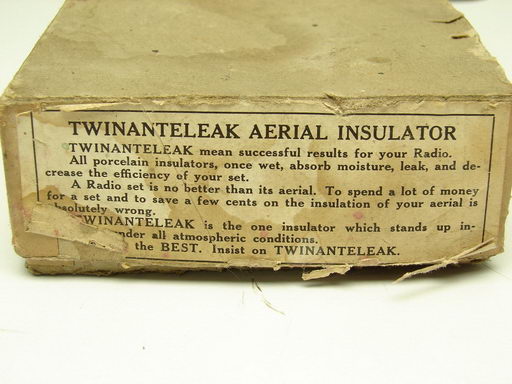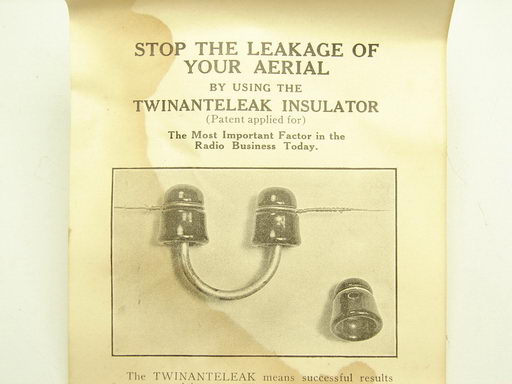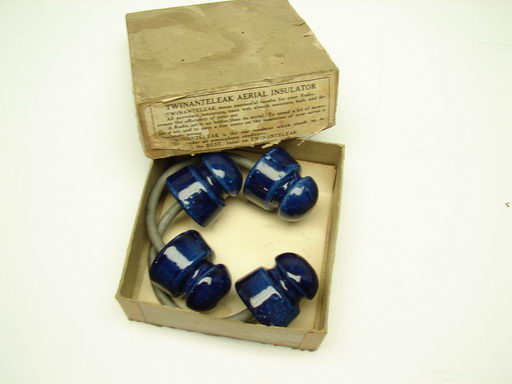 ---