The Kern-1 Line (cont'd, Page 3)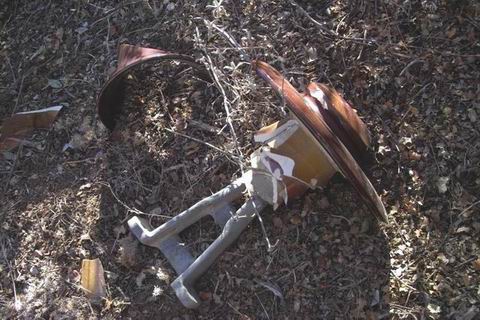 NEW LEXINGTON M-4800: The New Lexington insulators have a fully glazed crown, and a firing rest in the form of a protruding ring around the cement joint on the lower side of the top. They seemed to be more fragile than the others. We found many badly broken specimens, but none that could be restored.
This one is a "Composite Insulator" made up from pieces found at many sites. Except for the recessed inner skirt just around the pin, each skirt is really a "patchwork quilt," pieced together from the most compatible pieces available, which were cut and fitted together. The individual skirts, thus reconstructed, were cemented into the top with Portland cement, just as had been done with the original. New Lexington had a wide range of glazes, all the way from yellow to a glassy, metallic brown. This rich "walnut" is our favorite.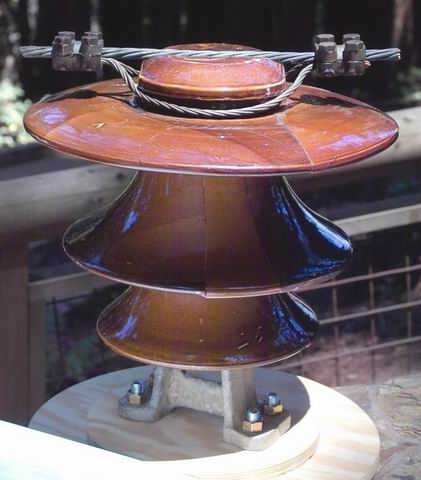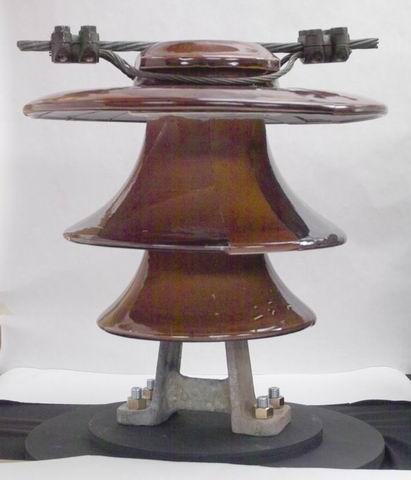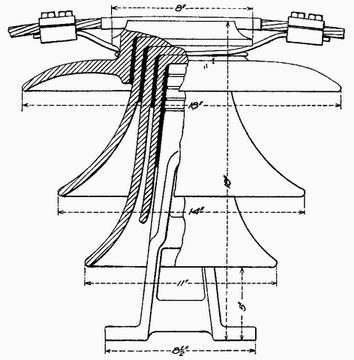 Date Stamps: A few of the Victor M-4800 insulators have date markings stamped into their firing rest. All of those we found had 1907 or 1908 date marks. The line went into service in 1907. Those marked 1908 may be replacements, or the line may have been initially installed with a single circuit, and the second circuit added as insulators became available.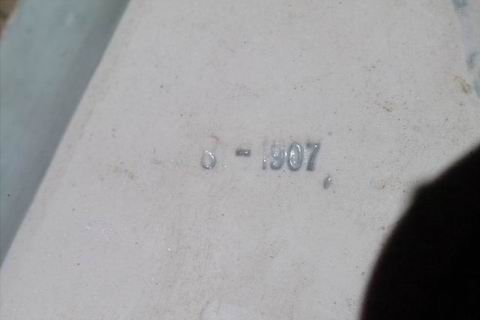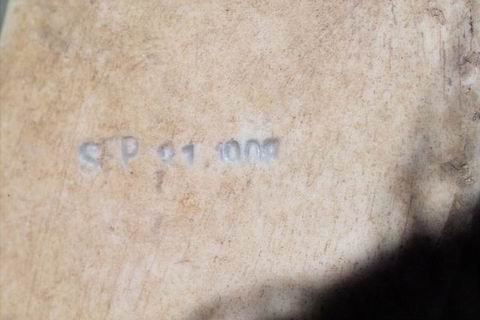 Porcelain Quality: All manufacturers supplying these large insulators had quality problems with their porcelain. Most broken pieces we found have at least some voids. One Victor piece is an extreme example with a wide gap that made it appear to have been made in two layers.
Telephone Lines: Telephone lines were mounted on the third cross-bar of the 60 ft. tower, 21 ft. above the ground. Special pins like this one were clamped directly on the crossbar. Insulators used were H. G. Co. CD 162, but transpositions employed Fred Locke No. 14 (CD 202), of which we only found scraps.
Suspension Upgrade: The line was upgraded in 1916 to use suspension insulators. Each suspension string of five Locke 2565-P suspension disks.
Here is one more photo of each M-4800: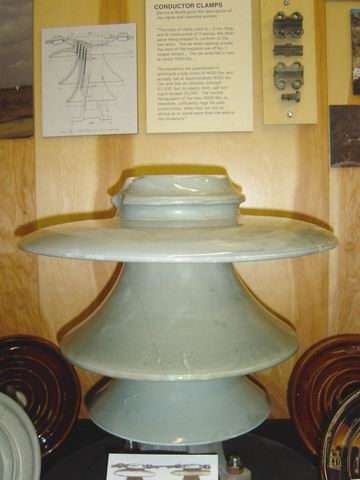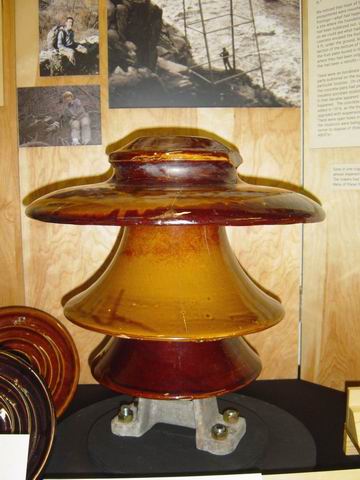 Victor (left) and Thomas (right)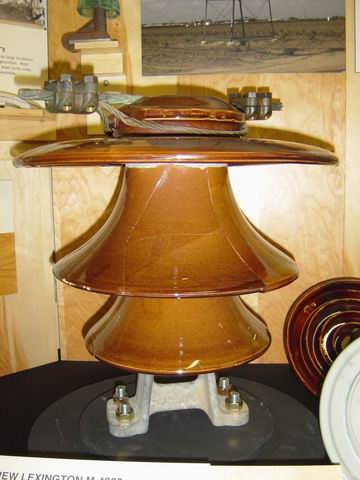 New Lexington