Fred Locke's Attic (page 4)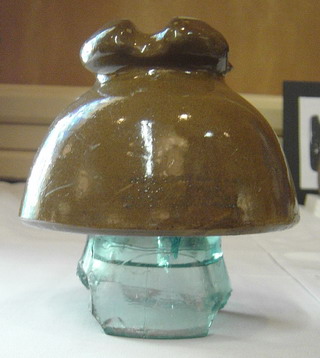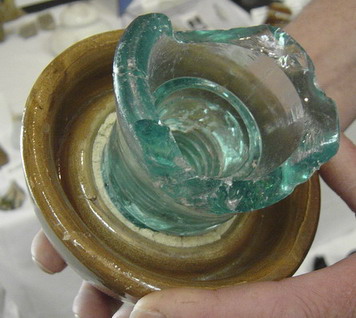 This insulator is similar to the brown U-927B, but it has a glass base still cemented in with sulfur.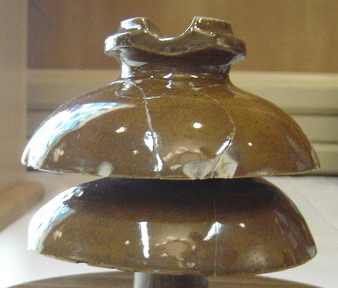 This is one of the most bizarre Fred Locke insulators found. The two skirts are glazewelded together with a 1-inch pinhole in the bottom.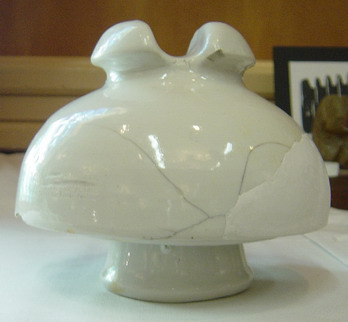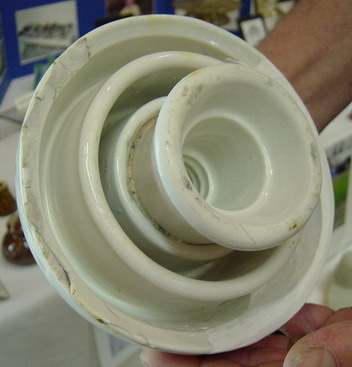 The base or inner skirt is flared. It has the Fred Locke #3-1 marking on the top skirt.
Fred Locke cut two different styles of insulators, U-648 and U-525A, and fused them together with glaze. It would make an interesting "two-faced" salesman's display.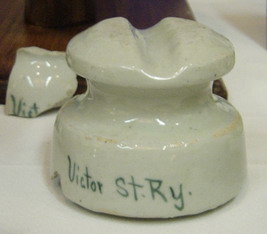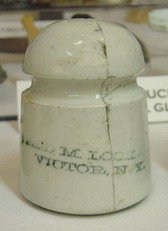 How about green under-glaze ink markings? The only on the left was made by hand.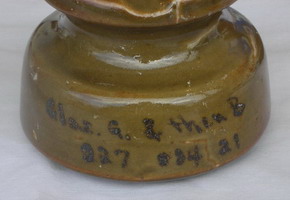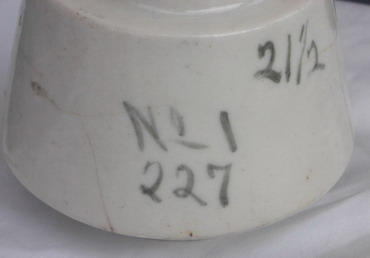 Must have been glaze test markings and a few more shown in photos below.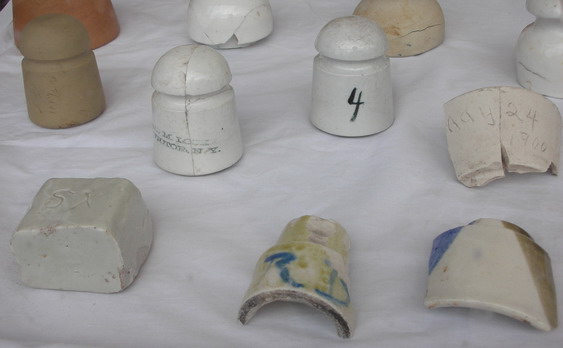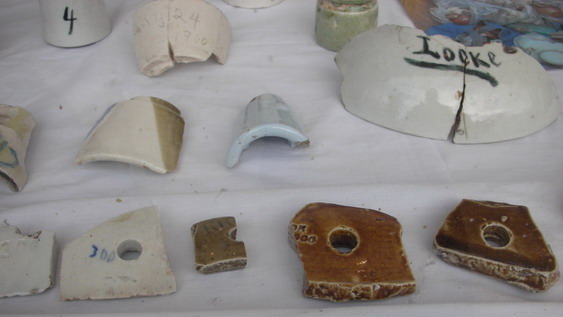 The fragments of insulators on the bottom row apparently are from broken unglazed insulators. Some have markings. Fred Locke didn't throw anything away. He broke the damaged insulator into irregularly shaped pieces, drilled holes in them possibly to hang in the kiln with a wire, and dipped them in various glazes for test firings with insulators stacked in a full kiln. They have various numbers and other codes to indicate the specific glaze formula being tested. Apparently they used pin bases for glaze tests, too, as you can see in photo below.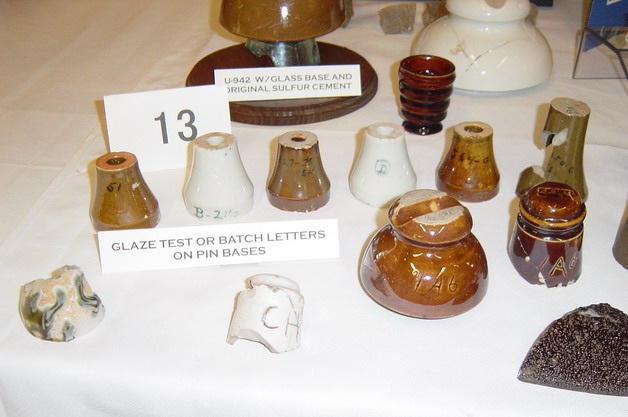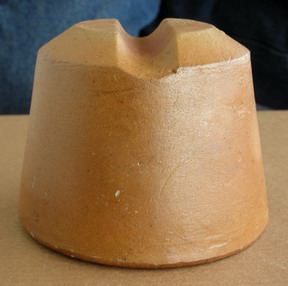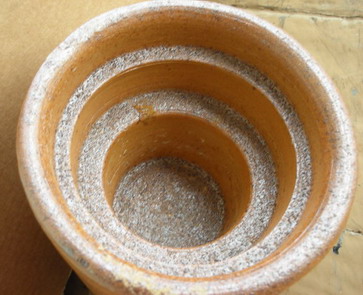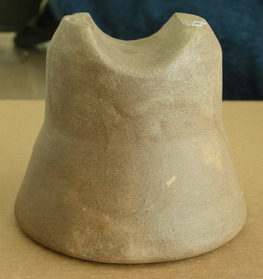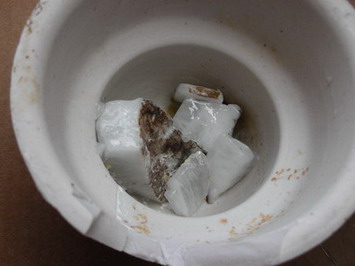 Not sure what these items are. Note the odd stepped underside of the first item and the bits of white opal-like glass in the last item.
---