Universal Specialty Co.
Fireplug Insulator
The porcelain fireplug insulator was the invention of Albert L. Stadermann. He was granted patent 954,596 on April 12, 1910 on an application he filed on August 19, 1907. The patent can be view by clicking on the patent number. The insulator was used for twisted pair telephone lines so they could be easily secured to outside of buildings and routed at odd angles while keeping the wires separated.
The following two articles are reproduced courtesy of J. Van Brown who found them in his research.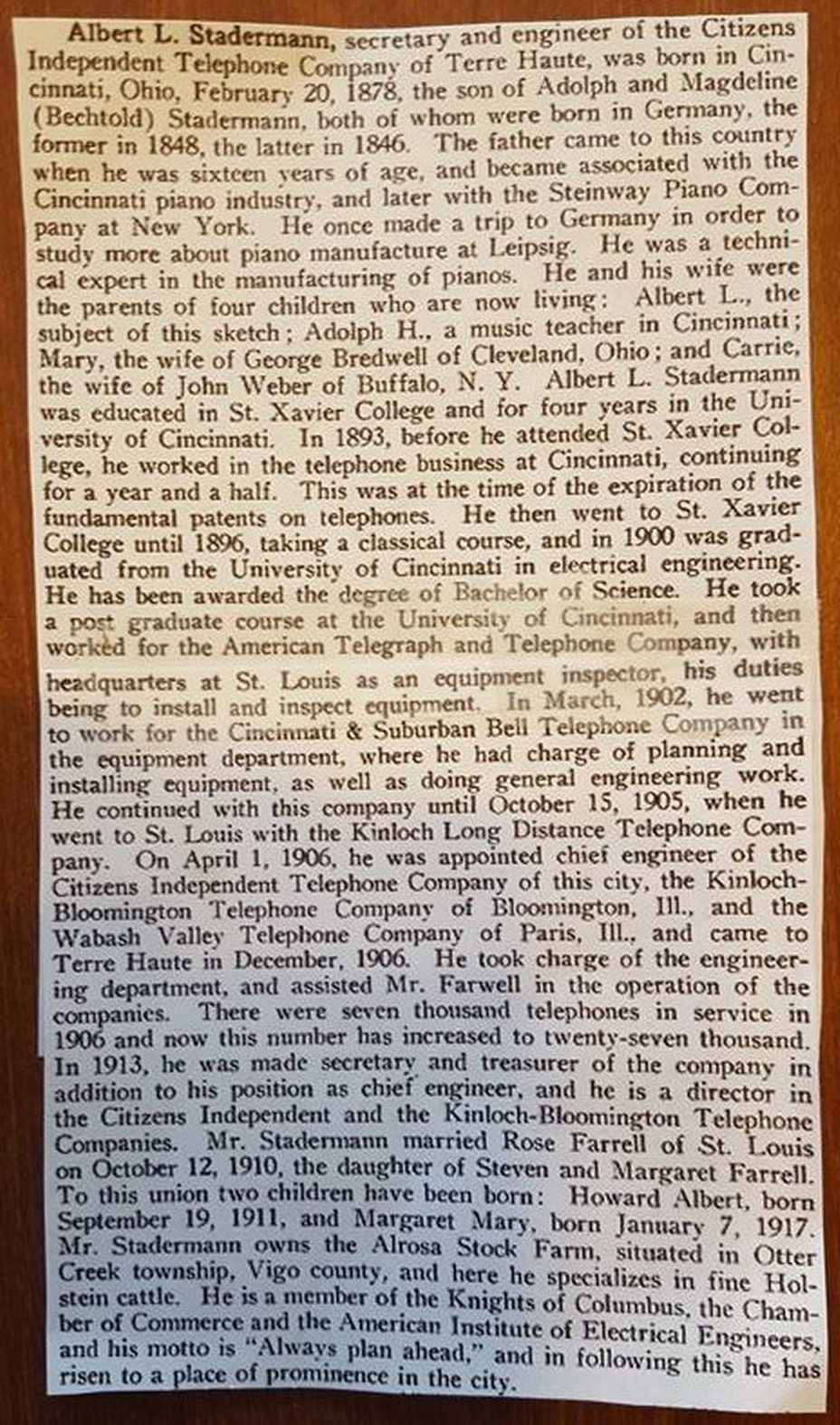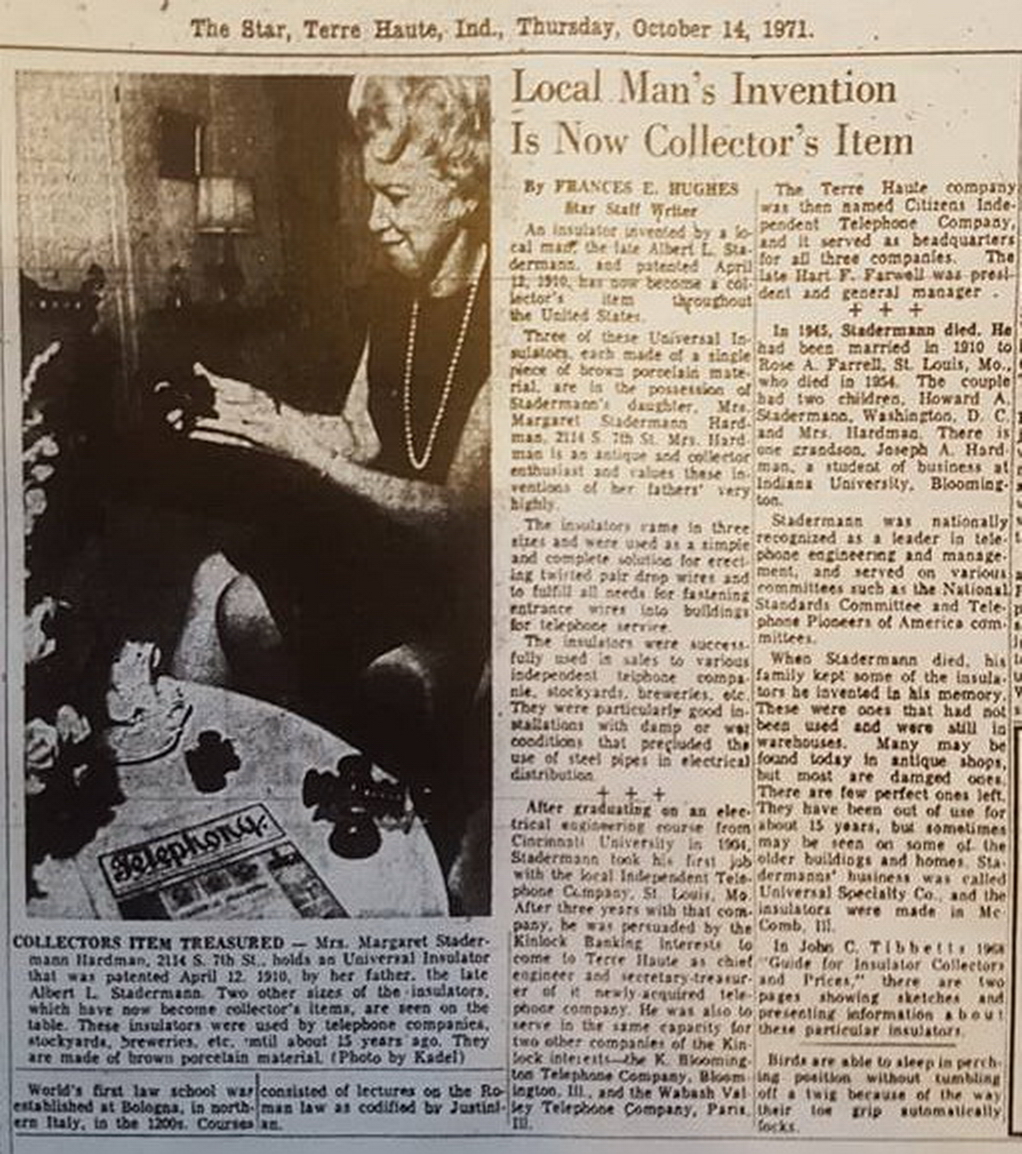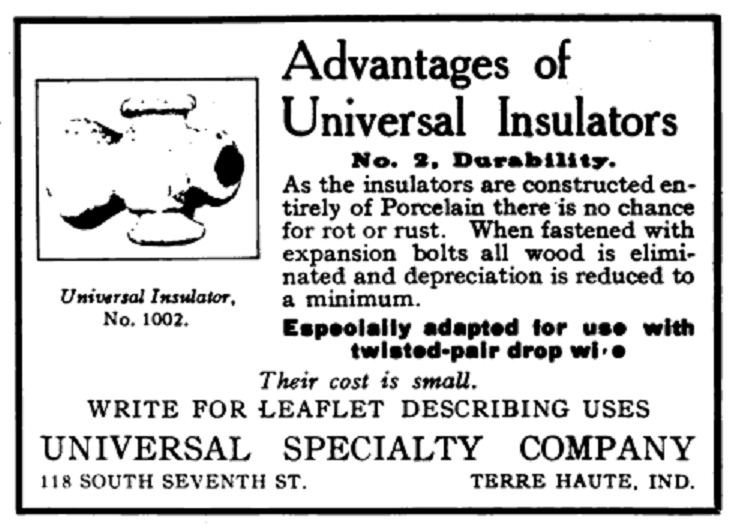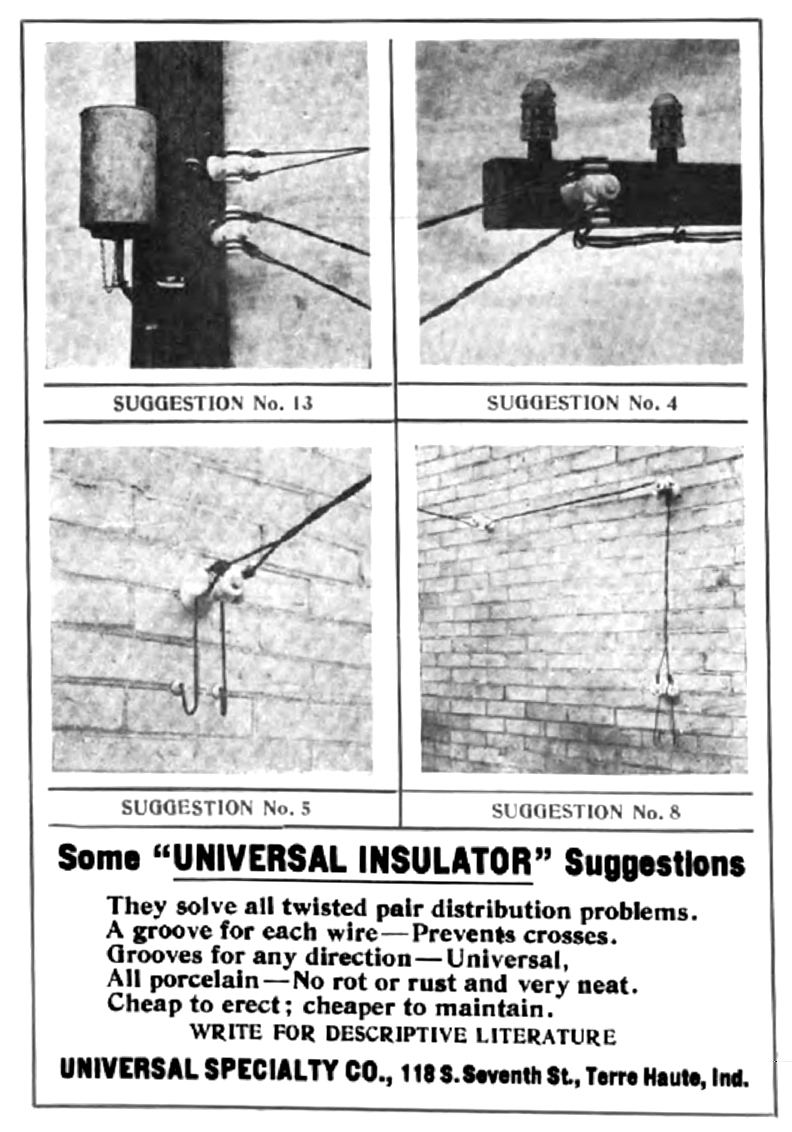 Advertisements in the American Telephone Journal February 29, 1908 (left) and April 18, 1908 (right)

Telephony dated June 24, 1911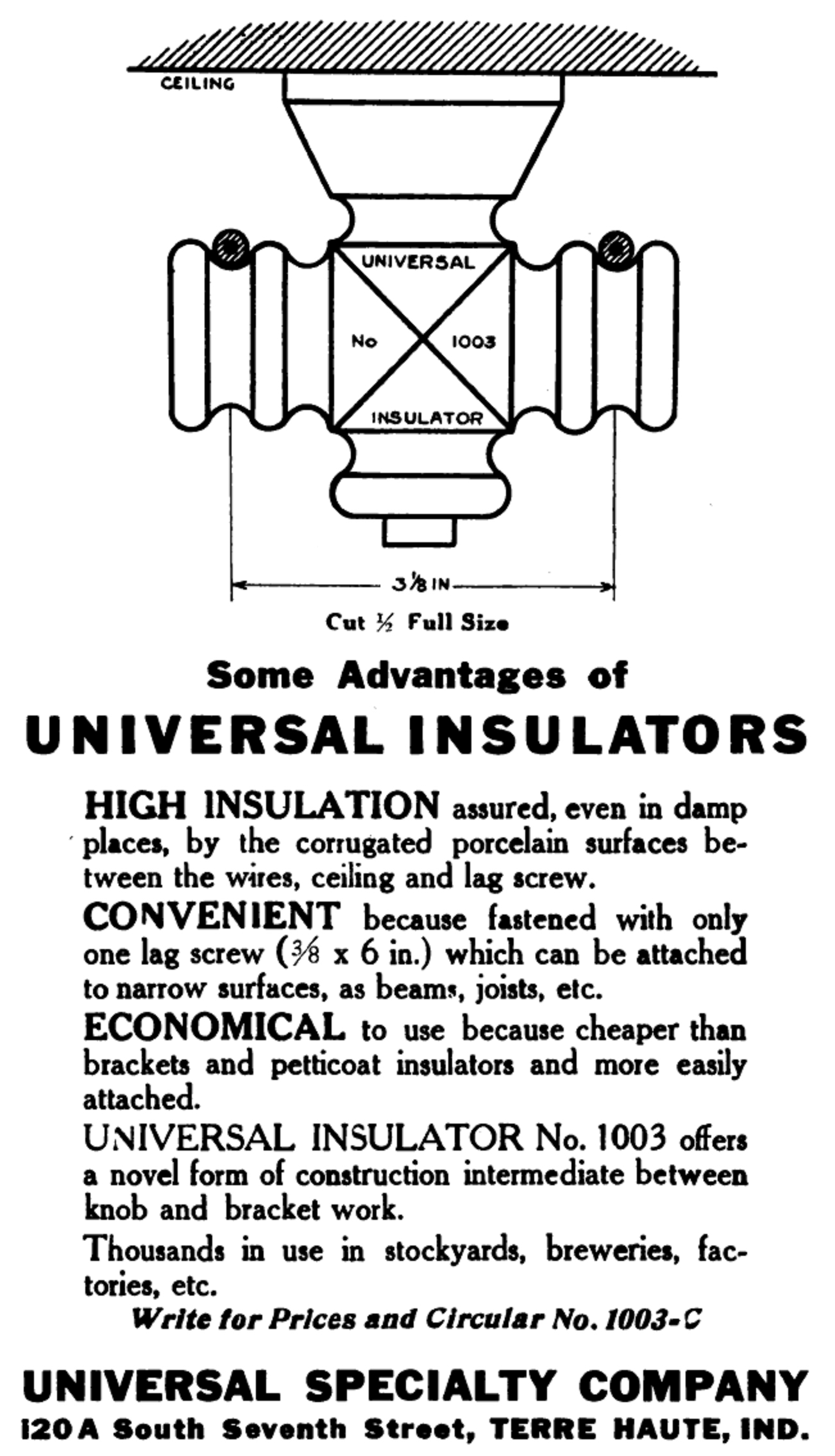 Electrical Record June 1912 (left) and Standard Wiring 1912 (right)


Telephony January 17, 1914 (left) and Telephony January 11, 1919 (right)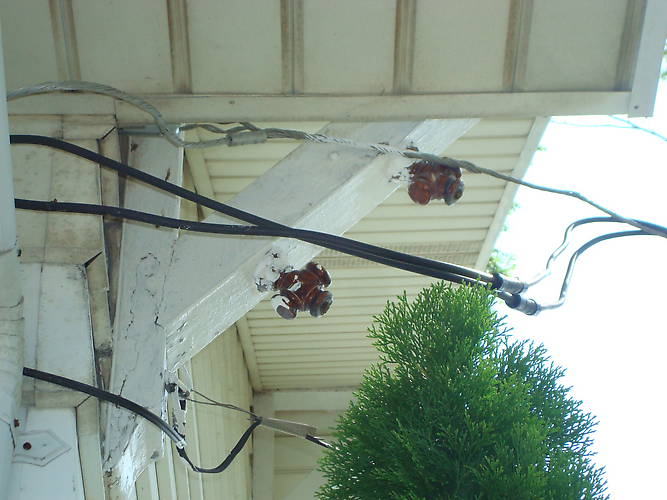 The following photos are from the November 4, 1911 issue of Telephony trade journal.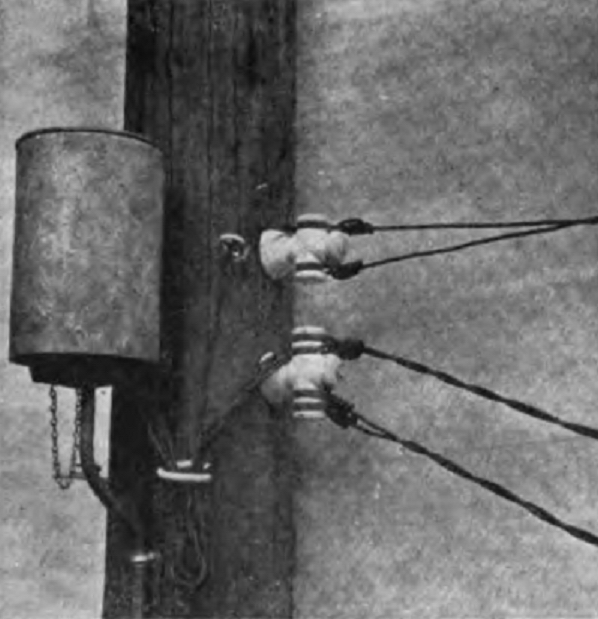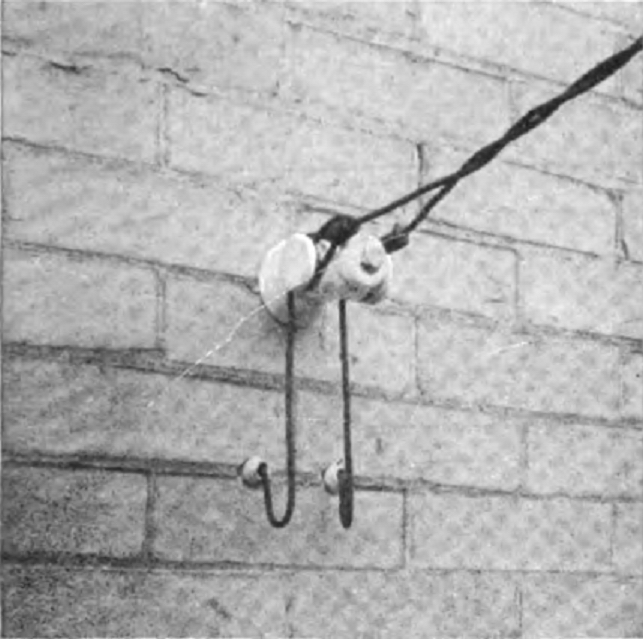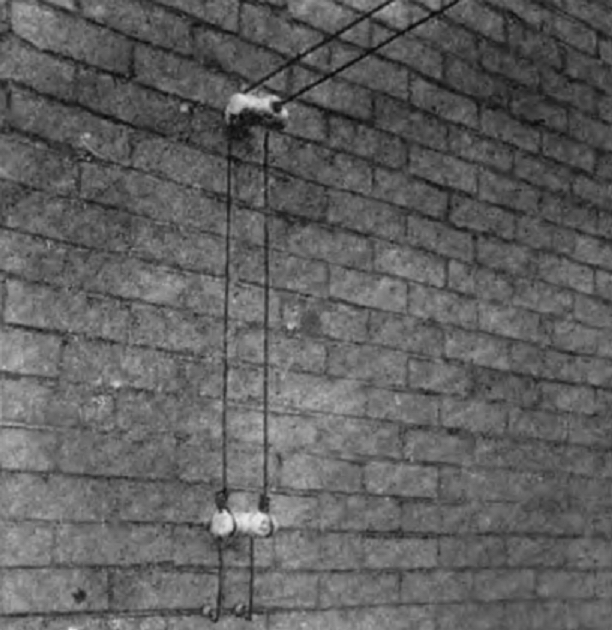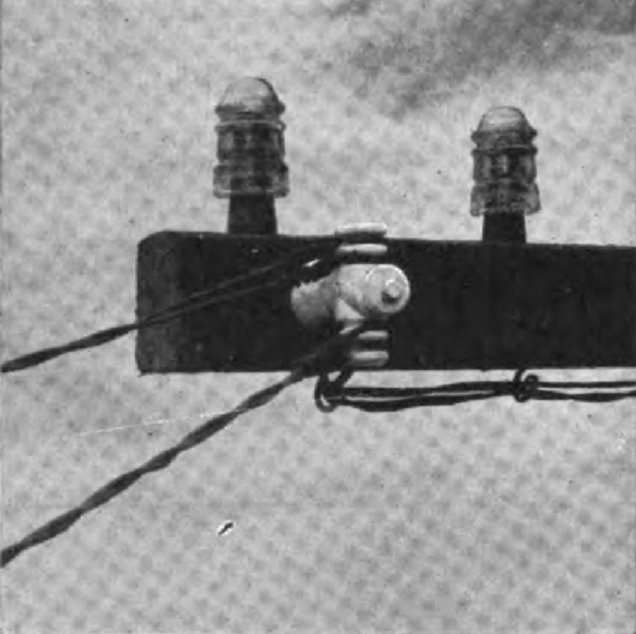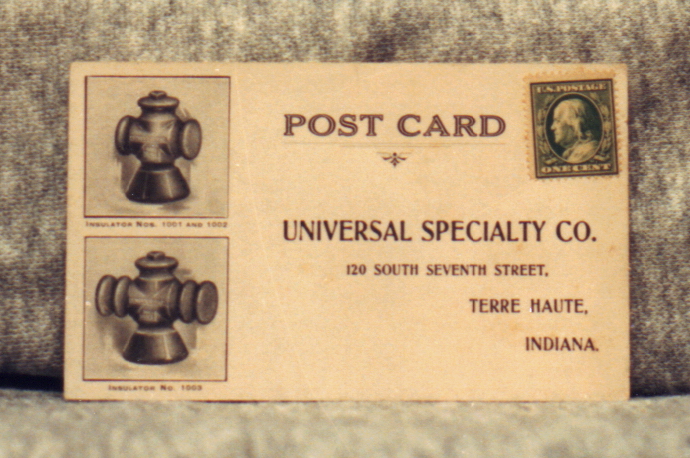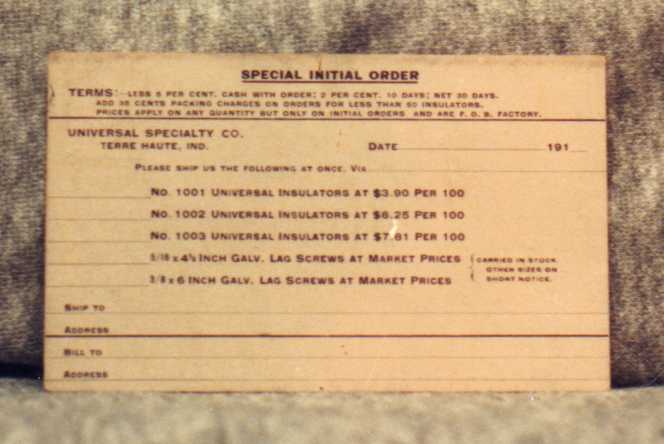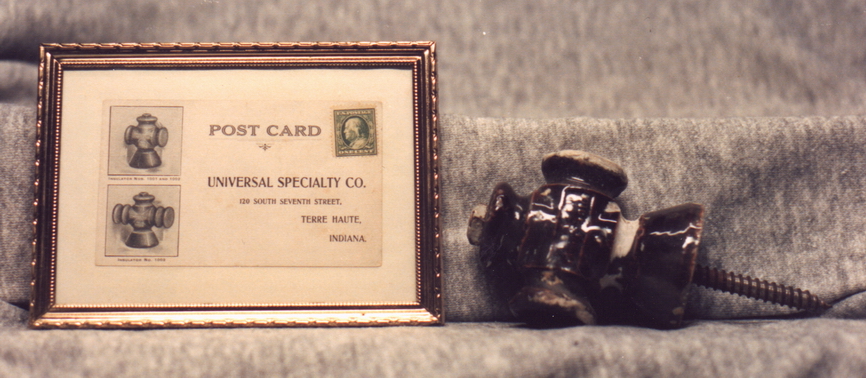 The fireplugs can be found in three sizes: 1001, 1002, and 1003. White glazes specimens are very rare.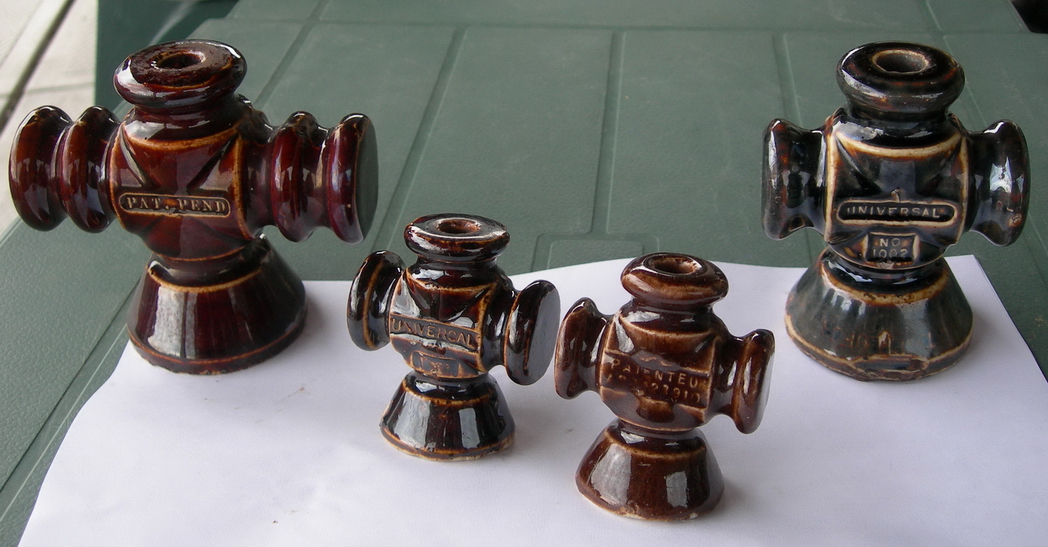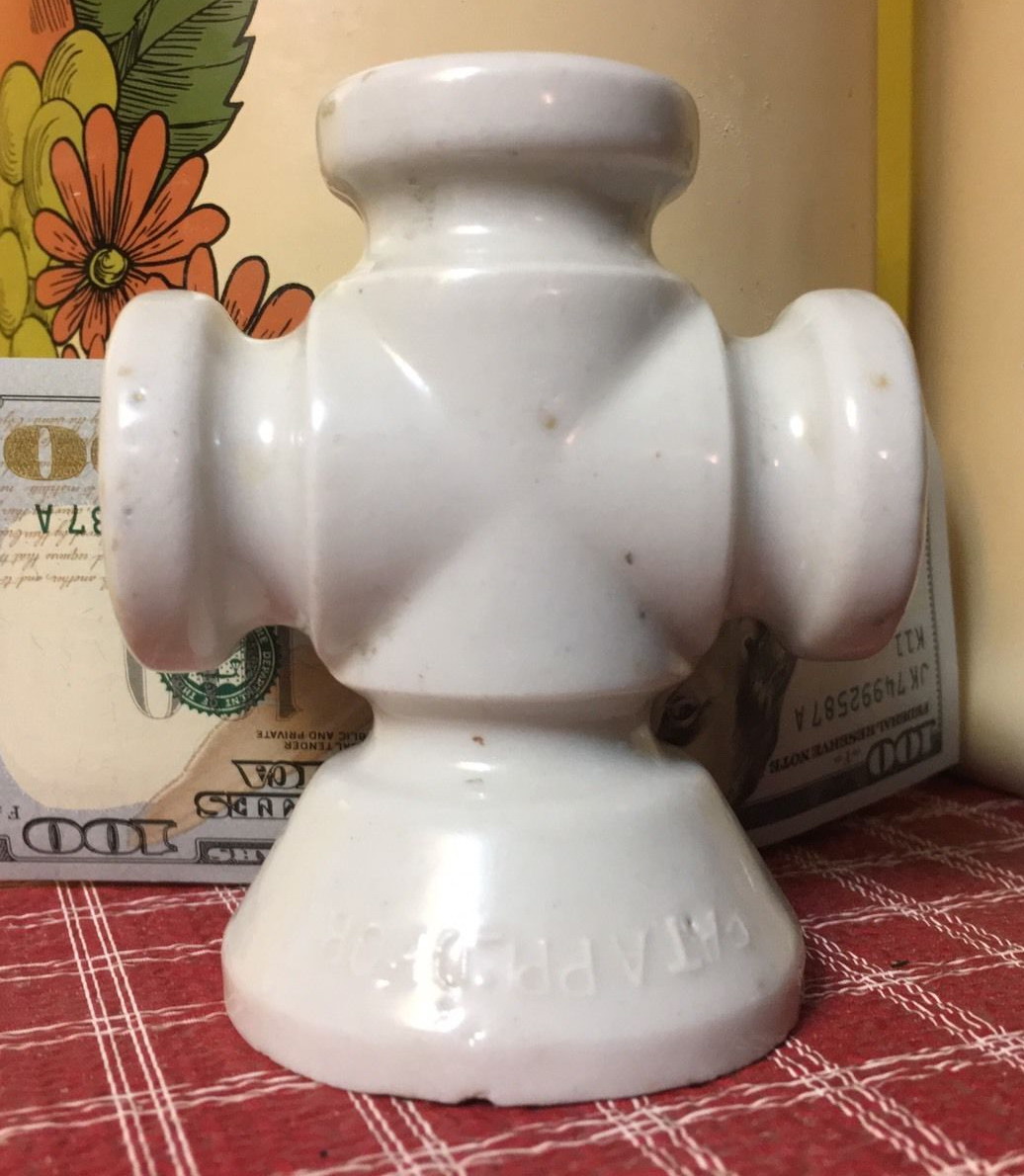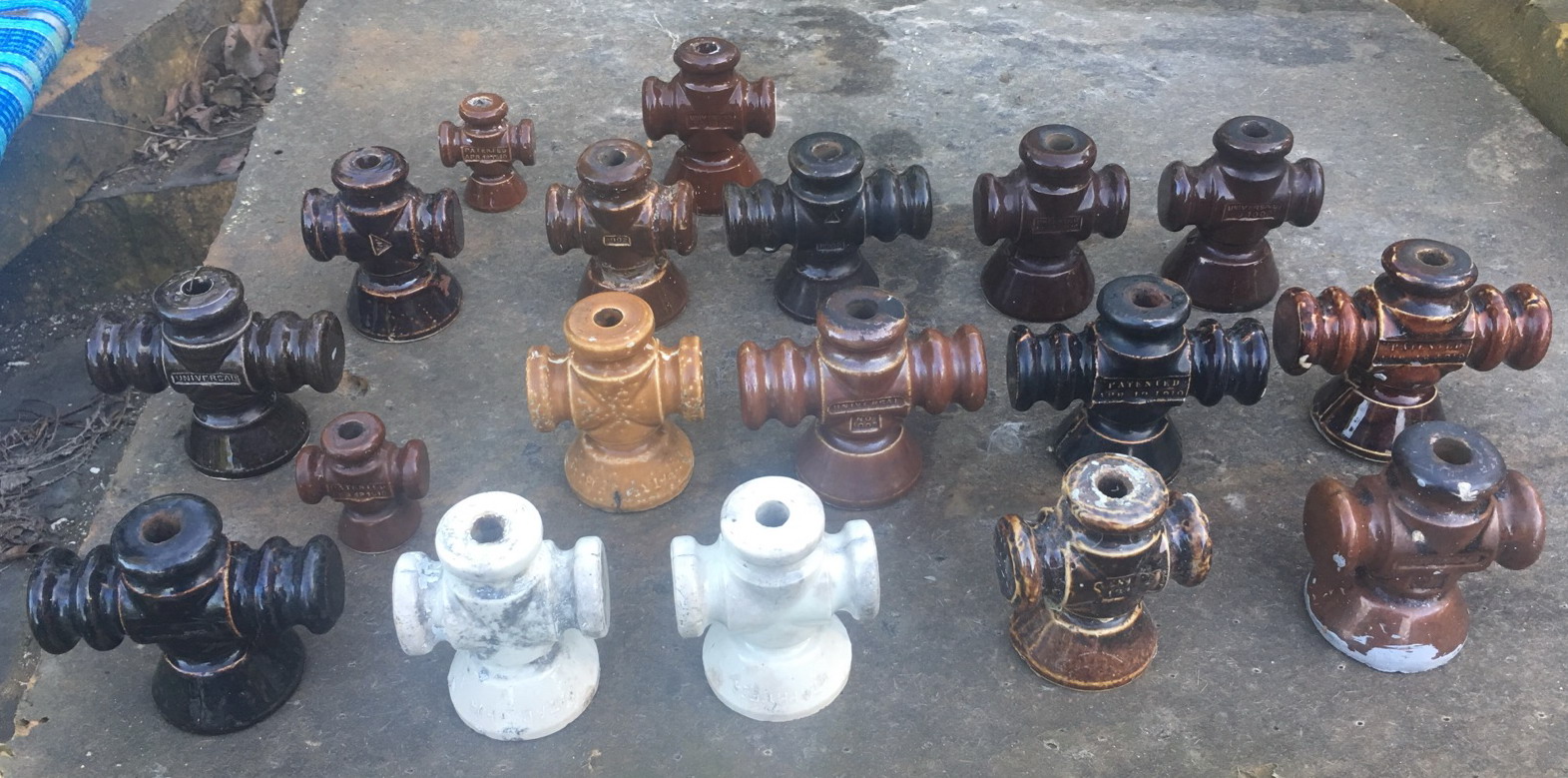 There are at least 10 marking variations that can be found on fireplugs. Below is a listing of the details. Notice that many are marked with a Triangle M, which indicates that they were made by the Illinois Electric Porcelain Co. in Macomb, IL.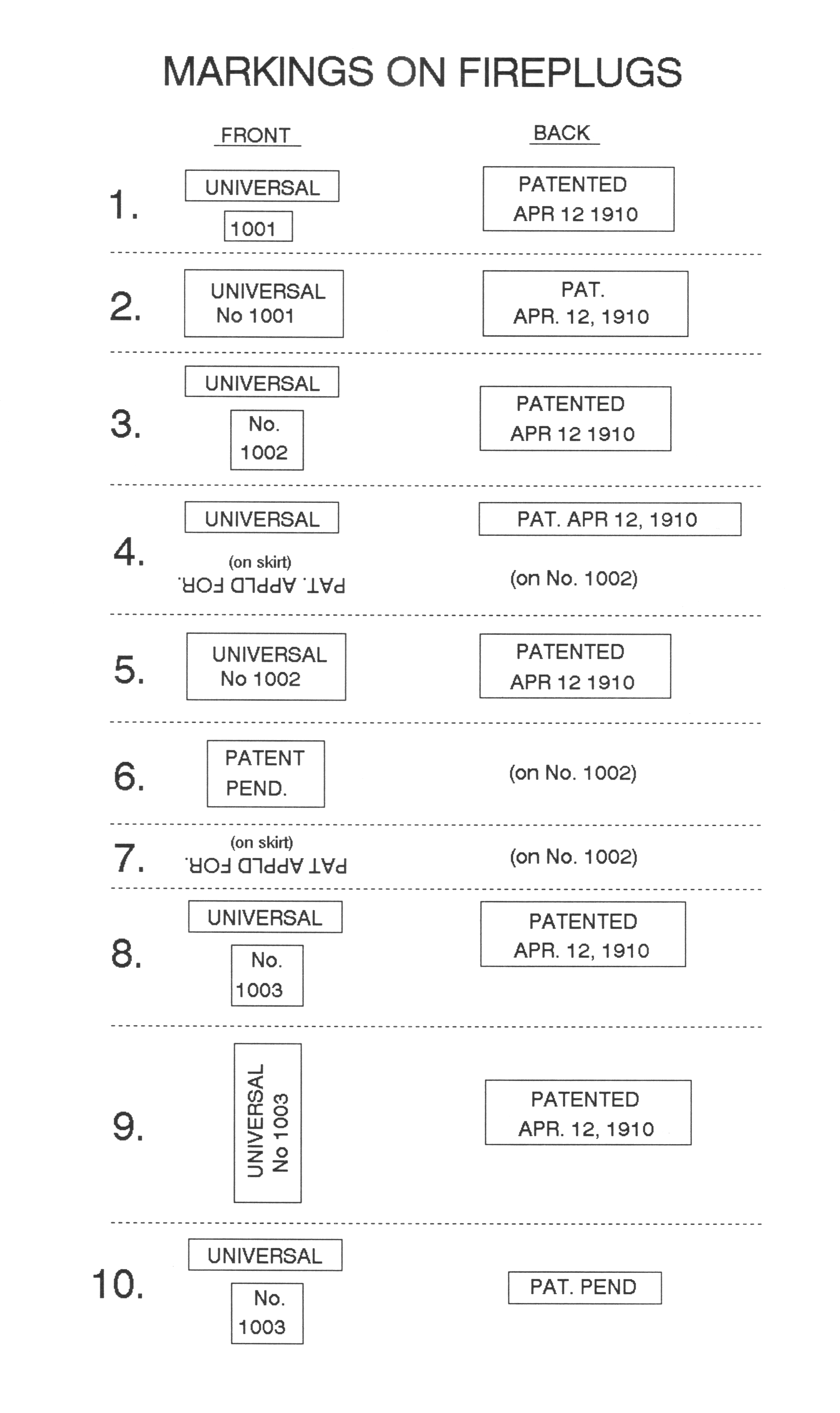 Below are photos of many different specimens collected originally by Tim Pritchett.